Are you a frustrated woman who wants a simple blueprint to lose 30+ lbs for good?
(without having to "diet" your way through life ever again?)
Join me for an Interactive Workshop

If you're thriving in your personal & professional life but feeling frustrated with your weight loss progress, then it's time to make a change.

Join me in this Workshop where I will show you EXACTLY how to lose the weight for good and gain true FOOD FREEDOM!

Because by the end of this event, you will have renewed confidence and a COMPLETE roadmap to create a lifestyle that is effortless and will build sustainable weight loss!

You are a driven go-getter who

doesn't have time

to waste on cheap, ineffective solutions.
You are frustrated and have

lost confidence

in your ability to reach your weight loss goals.
You're DONE with feeling controlled by restrictive "diets" and want a

healthy lifestyle

that works for YOUR

existing lifestyle

!
You have been thriving in so many areas of your life but can't seem to achieve the same success in your health and

weight loss goals

.
You have a life outside of

dieting

and know that food should be an effortless and enjoyable part of your life, NOT your whole life.
You make your own damn money and don't have to ask permission on decisions about your

health and wellness.
You

wouldn't

consider yourself a chronic dieter.*
You

don't

struggle with anxiety, guilt, or stress when it comes to food and losing weight.*
You

already

have a lifestyle in place that supports consistent, healthy habits.*
Your goal is to lose 5 pounds or less.*
You are

not

ready RIGHT NOW to invest in and execute health and wellness support.*
*if this is you, I want to commend you for taking an interest in your health and wellness.
I recommend listening to The Wellness Revolution Podcast now for support as I cover much broader topics when it comes to women's health, wellness, and lifestyle.
Show up (just as you are!**) for this 2-Night Workshop in a LIVE Zoom call with me.
Join a small intimate group collective of select women and be ready (pen in hand!) to learn and connect!
Get clear lasered focused 1:1 personalized coaching from me with breakout rooms where together we will use my proven strategies to…
  Uncover the EXACT reasons why you're stuck and can't shed that excess weight! (probably not what you think and I can help you find just why!)
Craft your SOLID foundation that will enable you to lose weight seamlessly in a way that aligns with your already full plate!
Learn my FOOLPROOF formulas to conquer those cravings once and for all so you get back on track– and stay!
I will show you how to DITCH the perfectionist mentality that has kept you stuck on the diet roller coaster for decades!
Together we are going to COMPLETELY revamp your weight-loss journey so you can begin to shed 20, 30, or 40+ lbs!!!
With my tried and true system, discover the secret to enjoyably losing weight
without feeling like your life is constantly controlled by food!
Because what you gain within this Workshop
will allow you to steadily lose weight every single month!
And I cannot wait to show you how!
**This is a completely judgment FREE zone. A safe space where you can open up about your struggles
and get genuine support– no matter where you are in your weight loss journey.
So even though I ask you to have your camera on so we can truly connect come JUST AS YOU ARE!!
(Leggings and PJ's accepted!
)**
Trade in the Restricive Diet: Reclaim Your Confidence and Create a Healthier, Happier You Again!
The best part of this event, you aren't on this journey alone.  
Because within this event you will constantly be supported by me and surrounded by other women who are all working towards the same goal– to create a healthy, fulfilling life that makes weight loss a simple piece of life!
WHY ITS TIME TO REVOLUTIONIZE YOUR WELLNESS
And let's get real… 
It's frustrating to have control and success over so much of your life but not be able to have success in this one thing:
Having a body that you love and are proud of.
You've bought into every quick fix out there…
Restrictive meal plans, "nutrition" bars, shake systems, and endless pre-packed meal systems.
And they never seem to work long-term.
Why? Because the "immediate results" they promise… come at a price:
You are controlled by food…
"Do I have enough calories left for this?" lives rent-free in your head.
You are tired of anxiety before any "girls' night out" because you are terrified you'll blow your "diet". (so you don't even show up.)
You are done with frantically scouring the online menu worrying that you might not find something that is within your "meal plan". 
You just want to be able to go about your day without all the mental calculations of "choosing the right food" being a constant overshadow. 
Because EVERY.SINGLE.THING. you put in your mouth is questioned… constantly.
Let's face it…
Eventually, you WILL give up. But not because you aren't capable of having the body you want…
But because "dieting" is not a sustainable way to live life.
This was my story too.
I yoyo dieted my way through my 20s and 30s but I always ended up right back where I started.
Feeling miserable in my own skin. Tearing myself apart anytime I caught my reflection in a mirror. 
But after I turned 40, I decided something needed to change.
I stopped dieting.
Now I'm in the best shape of my life and I feel amazing in my mind and my body.
And I'm here to show you that you don't have to diet ever again!
Because this Interactive Workshop is for women who are ready to GET OFF the "dieting hamster wheel" to find a final solution! 
It's time to feel just as confident in your body as you do in the other areas of your life!
Here's what you'll uncover over these 2-days:
Refocus your Vision: Let's uncover what's really kept you from reaching your weight loss goals and create a clear vision of the confident, unstoppable woman you can achieve!
Reframe Your Mindset: Build a solid foundation for a whole new lifestyle that works for you! You're a grown-ass woman, and you know  "diets" don't provide a framework for life after the diet - which is why the weight comes back.
Repower Your Nutrition: As a successful, independent woman, you don't have time for cheap tricks that don't work. Let me give you the proven tools and techniques so you can finally enjoy healthy foods that are enjoyable!
Realign Your Body: We'll get clinical with your cravings so you can finally release the shame and guilt around food, discover the role hormones play in your weight loss journey, and understand what your body NEEDS at this stage of life.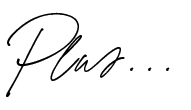 I'll be sharing with you the ultimate shifts within my proven curriculum which is packed with foundational tools that have helped my paying clients achieve. 
And the best part? You can benefit from these same shifts to effortlessly develop a happy, healthy lifestyle starting today!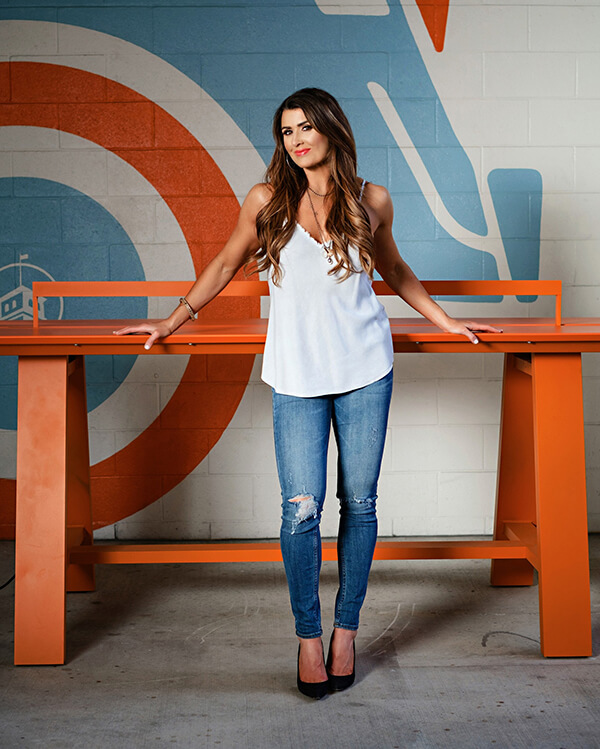 I'm a Mind & Body Transformation Expert, Founder of The Wellness Revolution, Motivational Speaker, and Internationally Recognized Authority in the Health and Wellness Industry.
I know what it's like to be over 40, feel lonely, exhausted, resentful, overwhelmed, and just not loving my body (or myself). I also know what it is like to try every diet on the planet only to end up right back where I started.
After having kids and growing older, I found it harder and harder to make time for myself and that included finding time to eat right and exercise. Before I knew it, I was body shaming myself and miserable in my own skin. I felt confused and frustrated when it came to losing weight. So I decided to do something about it: I stopped dieting and built a lifestyle to permanently shed the weight and love my body again.
Now I'm on a mission to help other women over 40 learn the tools to transform their minds and bodies so they can experience true food freedom, sustainable weight loss, and learn to truly love their bodies again.
I would love for you to be part of this wellness revolution!
XX

Say goodbye

to feeling uncomfortable in your skin and

say hello

to feeling confident in your body so you don't have to fake a smile ever again!
If you're ready to invest in yourself fully and start a healthy weight loss journey, then join this Interactive Workshop NOW!
Get Ready to Revolutionize Your Wellness!
CUSTOMIZED BY THE DREAM FACTORY
The income examples, results, and claims presented on this page are not intended to serve as a guarantee of income or results for your business. Instead, they're here to give you an idea and examples of what's possible when you take correct action. As with anything worth achieving in life and in business, getting results in this industry requires leadership, respectable skill levels, hard work and dedication.
© 2022 AMBER SHAW - ALL RIGHTS RESERVED