My life TRULY changed when I learned how to incorporate meditation into my routine.
WAIT! Come back, I know what you're thinking. I used to think the same thing. But hear me out.
Meditation doesn't have to be complicated. In fact, when you simplify it, it can really be a dial mover in your wellness journey.
So, I want to give you THREE tips for incorporating meditation into your life- in a real and sustainable way (that doesn't feel weird). 
Think about all of the daily parts of our life that stress you out. Grocery lists and carlines and zoom calls. Now, imagine there were simple tools you can do wherever and whenever you want that can help decrease your stress.
That's meditation and breathwork.
I know this isn't breaking news, we've all heard that meditation helps with stress but this is biologically true. As women we get to a point where stress is our baseline, so it's important that we learn how to slow down and reset ourselves. Meditation literally brings your stress levels down by tapping into the parasympathetic part of your nervous system, or the 'rest and digest' part.
We can use meditation to help balance our cortisol (stress hormone).  Too much cortisol running through our veins can throw other hormone levels off as well and wreak havoc on our bodies. It can also cause inflammation, lack of sleep, increase your blood pressure, and ultimately affect your weight loss.
So, if you're someone who struggles with weight loss, I encourage you to evaluate more than just your nutrition and fitness. When I really started making some holistic changes to my life, I started evaluating all the problem areas in my life. I realized that stress for so many reasons was a problem.
It also created SPACE. Just some space in my day. Time to breathe.
As women, and moms, we spend so much of our day giving ourselves to others.
I began to resent my situation, as a working mom with a husband who was traveling all the time, I never had time for just me. I didn't even know what I needed anymore, but I knew that I was miserable.
Meditation gives you space just to hear your own voice. It allows you to reconnect with yourself. I've made some of my biggest life decisions while meditating. It's truly been a powerful tool for my mental health and it's reconnected me with my intuition.
So, here are the three tips I promised:
Start small. Meditation doesn't have to be a long and intense practice. Start with just 5 minutes. It can be in your closet or in the shower. It can be when you wake up in the morning before you get out of bed. Just listen to your breath coming in and out of your body like waves in the ocean. Take time to reconnect with your breathing. This simple act can do wonders for calming your nervous system and helping you to balance yourself and your hormones.
Don't overthink it! Meditation doesn't have to be about completely shutting down your thoughts. That mentality can leave you frustrated. This was one of my biggest hurdles to overcome. Try a visualization method. I imagine my head as a house and my ears as windows and the wind blowing in and out on a beautiful summer day. It sounds crazy but it works!
Find a mantra. A mantra is a simple tool to help you really connect with your breath. This is especially useful on days that you find it hard to stop thinking about everything else. Find a simple statement that resonates with you. It's

a powerful

distractor that can get you out of your head and back into your body because that's what you want to do.
I'd love to know if you try any of these tools and how they worked.
If you want to dive deeper into this with me, make sure to tune into The Wellness Revolution Episode 10.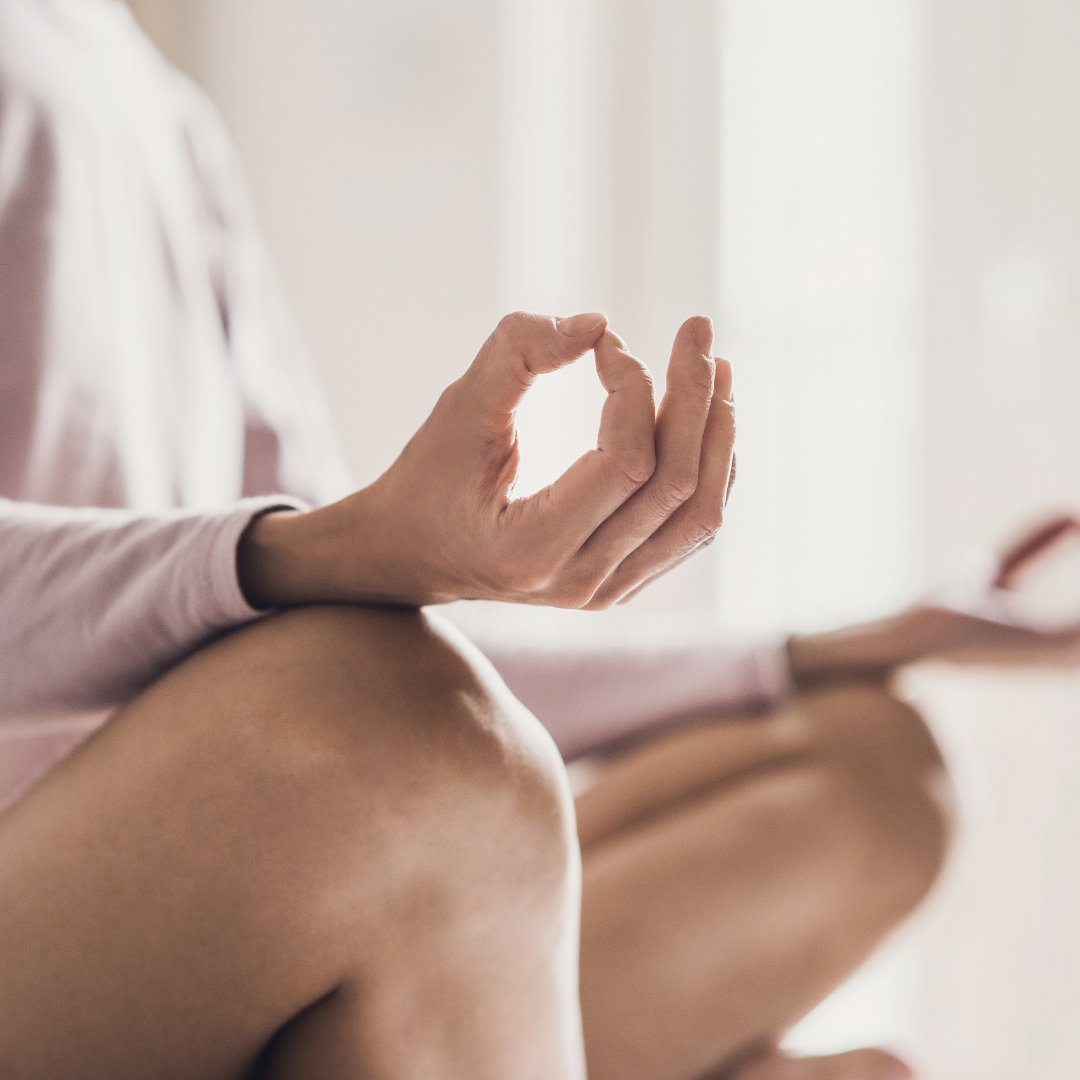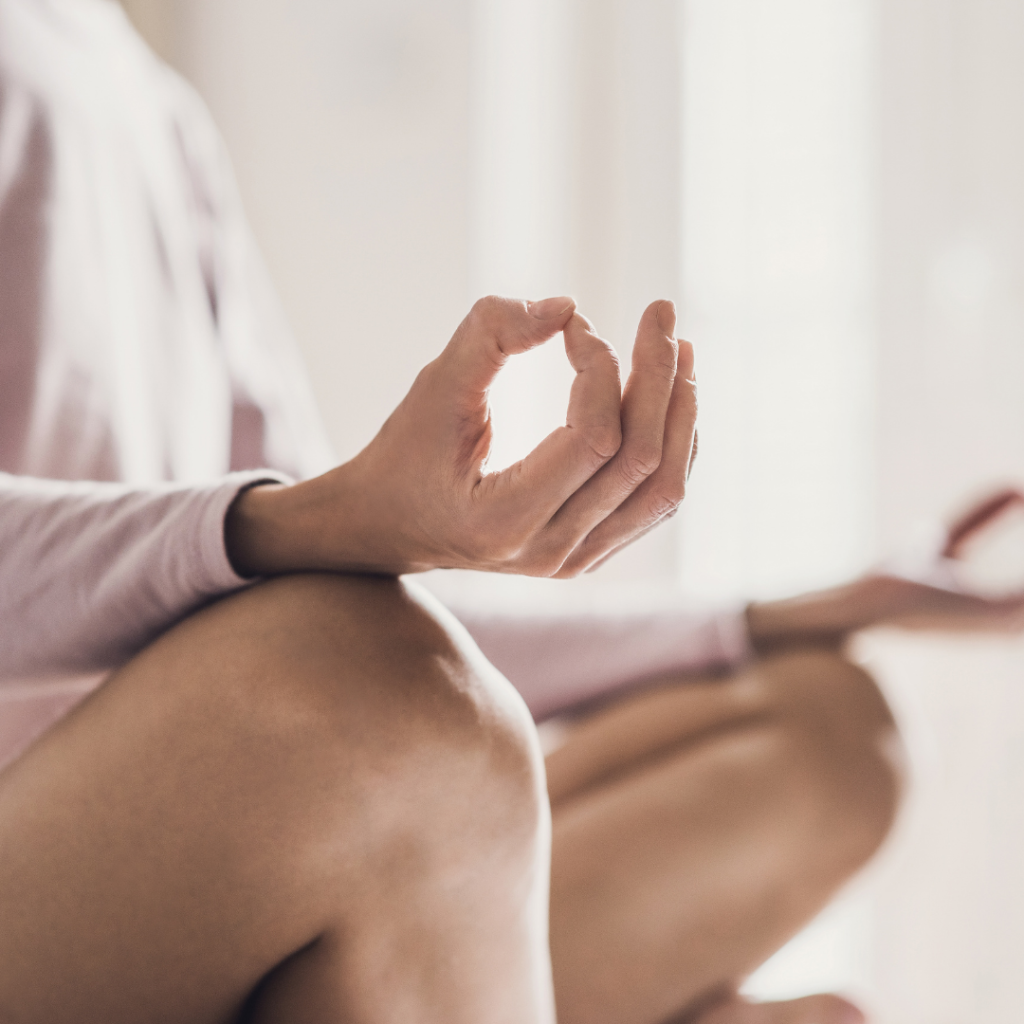 LET'S BE FRIENDS!
Hey Gorgeous! 
Want to hear about healthy empowerment tips for busy women just like you? Enter your details and I'll keep you in the loop.