Plain and simple, losing weight - and keeping it off - is hard.  
There is so much information out there when it comes to losing weight that it leaves us feeling overwhelmed, frustrated and discouraged.  We are so tired of feeling miserable in our bodies that we want results and we want them now.  And I get it, because I've been there.
You've tried it all - the latest diets, exercise routines and wellness trends. Each one promises amazing results, but you always find yourself back at square one, feeling less than optimal.
It's so easy to just hop on the next diet fad or quick-fix, but we all know diets don't last.
It's about building a lifestyle of moderation and satisfaction.
The women I work with are ready to create a LIFESTYLE that works for them and will bring lasting, sustainable changes to live a happier, healthier life.
They want to feel confident, empowered and free of the emotional purgatory they have been stuck In from years of dieting.  We work together to create an arsenal of weapons to help them achieve their unique wellness vision.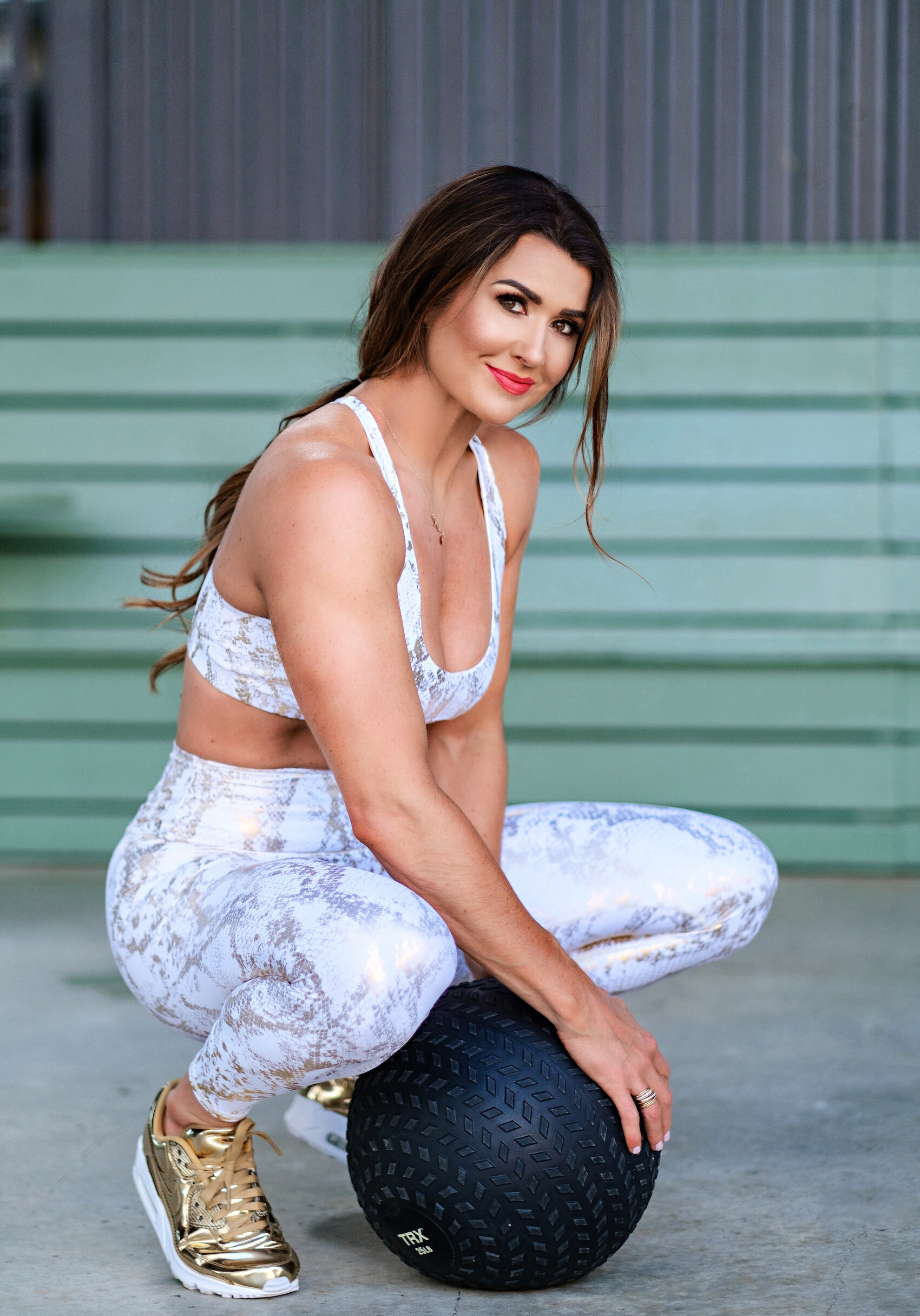 When you work with me, you will:
The Hormonal Fat Loss Toolkit
For most of our 20s and 30s, women are told that fat loss is simple—it's basically an equation of calories in, calories out.
But as we age and our hormones shift, we know it isn't that easy and there's more to the story.

In the Hormonal Fat Loss Toolkit Program I'm giving you an A to Z ROADMAP, including everything you need to master in order to optimize your hormones and shed body fat in your 40s and beyond.
In this virtual masterclass + hormone toolkit, I'm sharing my EXACT STRATEGY to help you balance your hormones naturally, shed the weight and finally lose the belly fat for good.
The Wellness Revolution Lifestyle with Amber
This is a high-level, premium program for busy professional women, 40+ who are ready to lose 10-40lbs and KEEP IT OFF. 
In my 6 month signature program, I will teach you EXACTLY how to transform your mind and body without having to diet your way through life.
In this small group collective, I am going to give you the EXACT tools you need to create a sustainable lifestyle that works for YOU.  Together we will tap into your core motivations and give your the blueprint for a simple, rinse-and-repeat process to mastering your nutrition so you never have to diet again! 
VIP Coaching Program
Individualized coaching allows me the opportunity to assess your personal needs and create a unique coaching plan to meet your body EXACTLY where it is. In our twice monthly one-on-one coaching sessions, we will troubleshoot your barriers to weight loss and healthy living, identify the changes that are most important, and create a practical plan for you to achieve a personal transformation.
You get the space of a 3 or 6-month plan to learn how to be healthy from the inside out through lasting lifestyle changes. With actionable daily steps, weekly feedback and resources, and extended coaching sessions, you will rediscover the bold, empowered, and confident woman inside you, while I give you support, encouragement, and accountability every step of the way.
With just a little bit of time and effort every day, you can make your own health a priority.
Start to shed the pounds, lose the overwhelm and love the body you have. Become the empowered and confident woman you desire to be!  
Every woman deserves to make their health and wellbeing a priority. It's time to find the new, revolutionized you!